Welcome to Mobile Betting App.co.uk
We review the best mobile betting apps in the industry.
Mobile Betting App.co.uk is where industry professionals review the mobile gambling/betting sector to provide you recommendations on the best mobile casino and sports betting options.
We have been working in the i-gaming industry since 2003 and fully understand the brands, operators, and technologies of this sector.
We hope our reviews and recommendations help you choose the best apps and mobile friendly sites to play. And most importantly, we hope you have fun making money on your mobile device!
Most Recent App Reviews
Find our latest mobile app recommendations below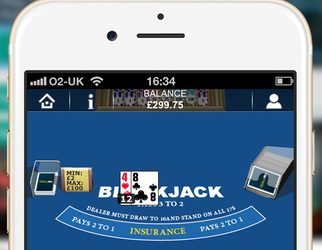 The William Hill Casino App for iOS and Android features 20+ HD games and a 100% deposit bonus for up to £150. The William Hill Casino app for Android and iOS smartphones and tablets is a revolution in mobile gaming. Players get to enjoy feature-rich entertainment on their iPad, iPad Mini, iPhone, Android smartphones, tablets and phablets. This is a great app, but the mobile-friendly website is even better.

Visitors from the USA may want to visit MobileBetApps.com
Contact Us
Please use our Contact Form for any questions, suggestions, or inquiries. If you have feedback on any mobile betting or gaming product, please send us the details and we may share the information with our readers, thank you.